Being Women's History Month, we want to celebrate the older adult women who have left their mark in history. We present women who all were age 55 or older when they carved their unique place in American history.
You might be surprised to learn that there are dozens-more well-known, and lesser-known, older adult women who have left a legacy of change and innovation in the U.S. Our short, and randomly selected list represents women from a variety of professions, backgrounds, and life experiences. To learn about more of the many older adult women who have made or are making history, be sure to check out the resource list we've complied at the end of this post.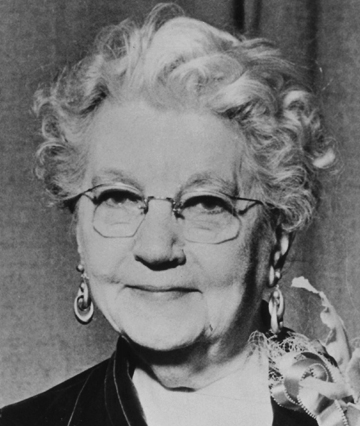 Laura Ingalls Wilder (1911-1957) – Literature
Many people recognize the name Laura Ingalls Wilder from the children's books she authored including Little House series. After spending most of her adult life working a homestead in Missouri, Wilder penned her first novel in 1932 at the age of 65. Little House in the Big Woods, was written with the encouragement of her daughter. Wilder developed that first book into a series of seven books, which concluded with These Happy Golden Years, written in 1943 when she was 76 years old. More than 80 years later, the Little House books remain cherished classics filled with timeless life lessons.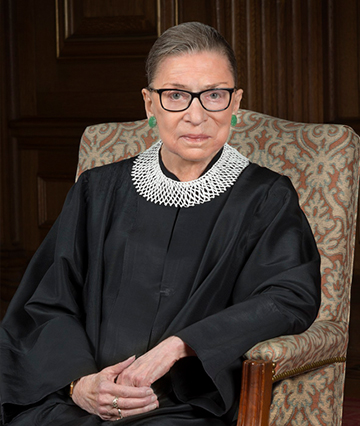 Ruth Bader Ginsberg (1993-2020) – Politics, Law, Social Justice
Though her career in law, academia, and politics was legendary before she became a Supreme Court Justice at age 60, Ruth Bader Ginsburg's lasting impact on democracy, women's rights, and equality and social justice arose in the years she served on the high court. In 1993, she was only the second female justice in United States history to nominated to a seat on the Supreme Court. She served on the Supreme Court for more than twenty years, having influenced a variety or legal precedents and landmark decisions. Her social, political, and judicial accomplishments earned her status as one of the most powerful and inspirational women in history.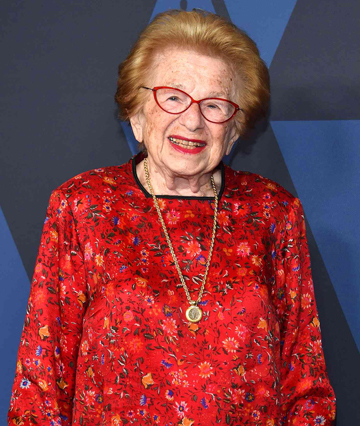 Dr. Ruth Westheimer (1928 - ) Holocaust Survivor, Psychologist, "America's Sex Therapist"
Affectionately known as "Dr. Ruth," Westheimer's career didn't reach its prime until she was in her mid-50's. Her popularity has grown enormously during her golden years. A long-time advocate for safe, healthy, and enjoyable sex throughout the lifespan, Westheimer was beloved for her no-nonsense, down-to-earth, honest advice which she shared via her radio show, "Sexually Speaking." Now in her 90's, she has continued to educate the public through all media platforms (including her very popular YouTube channel), columns, books, teaching, and guest appearances on popular podcasts and TV shows. Westheimer has won countless awards, including Honorary President of the Council on Sexuality and Aging.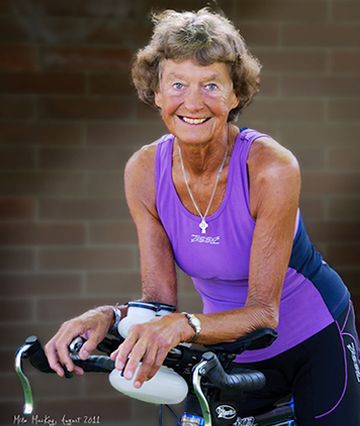 Sister Madonna (1930 - ) The Iron Nun - Triathlete
When a bicycle crash resulted in broken bones, then 52-year old Madonna Buder decided to do something about it. And so began her journey into athletics: That same year she competed in her first triathlon and has gone on to compete in more than 50 Ironman events and 300+ triathlons around the world. Buder is now a well-known and acclaimed American Senior Olympian triathlete. The former religious sister, nicknamed the Iron Nun, Buder is the current world record for the oldest woman to ever finish an Ironman Triathlon, which she did at age 82 at the Subaru Ironman Canada on August 26, 2012. Now in her mid-80s and still competing, the Ironman organization keeps having to create new age brackets for her competition category!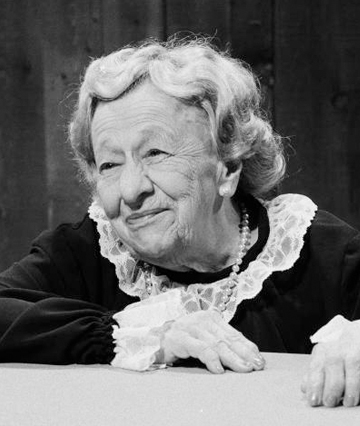 Clara Peller (1902 – 1987) actor, manicurist
If you spent any time in front of a television in the 80's, you would not Clara Peller's distinctive voice, even if her name is not familiar to you: "Where's the beef?" is the line she spoke in a 1984 Wendy's commercial. Before that, Peller worked for 35 years as a manicurist in Chicago. In 1983, age 80, she was "discovered" by a local ad agency rep who needed for a manicurist for a television commercial. After appearing in a number of regional spots on TV, a national talent agency signed Peller 1984 and cast her the unforgettable Wendy's commercial—she was 81 years old. Her spunky delivery made "Where's the beef?" a popular catchphrase, appearing on all sorts of marketing material, from coffee mugs to t-shirts to today's popular memes. She continued acting in commercials, had spots in television and movies, and talk show appearances well into her late 80s. Clara Peller reminds us it's never too late to try something new and you're never too old for a new career!
Resources
Learn About More Amazing Older Adult Women in History
"No Stopping Us Now: The Adventures of Older Women in American History" by Gail Collins
"In Praise of Older Women Who Shaped History" The Washington Post
"50 Over 50 Women Proving Success Has No Age Limit" Forbes (2021)
"25 Famous Women on Achieving Success Later in Life" The Cut (2022)
"A Social History of Older Women in America" Next Avenue (2019)
"11 Bold Women Who Changed the World" History.com