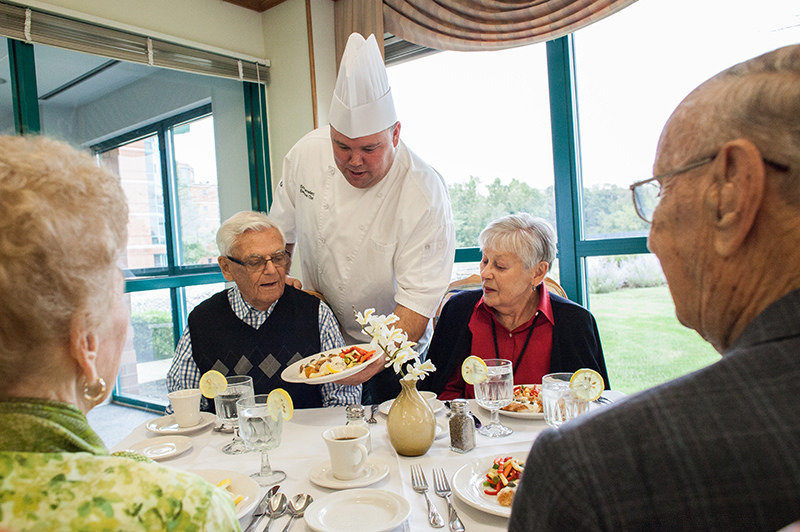 Our Innovative Dining Program
Maintaining nutritional health at later stages of life is complex as appetites decline and infirmities in eating mechanics increase thus draining vital nutrients and energy levels. Wellness-4 Later Life advances a wellness approach to senior living dining which informs our culinary teams on how to serve meals that enhances residents' health and well-being without compromising on taste.
Our culinary teams are highly skilled at planning and serving delicious meals that optimizes the social and health aspects of wellness. We stay abreast of the latest research concerning nutrition at later stages of life and we educate our culinary teams to prepare meals that provide the kinds of nutrients studies show older adults need to maintain their vitality.
Our mission is to create a superior dining experience for each resident by staging a highly social atmosphere in our elegant dining rooms while designing meals with an appropriate balance of nutrition and taste.